Home Cooking Series, a Lesson Presented by Maria Laura Blefari - Apr 18th
---
When:
April 18, 2020 @ 2:00 pm
2020-04-18T14:00:00-04:00
2020-04-18T14:15:00-04:00
Welcome to the Italian Cooking Series
Maria Laura will teach us how to make a homemade polpettone ripieno (Italian-style meatloaf) and broccoli saltati in padella (stir-fried broccoli) on the side.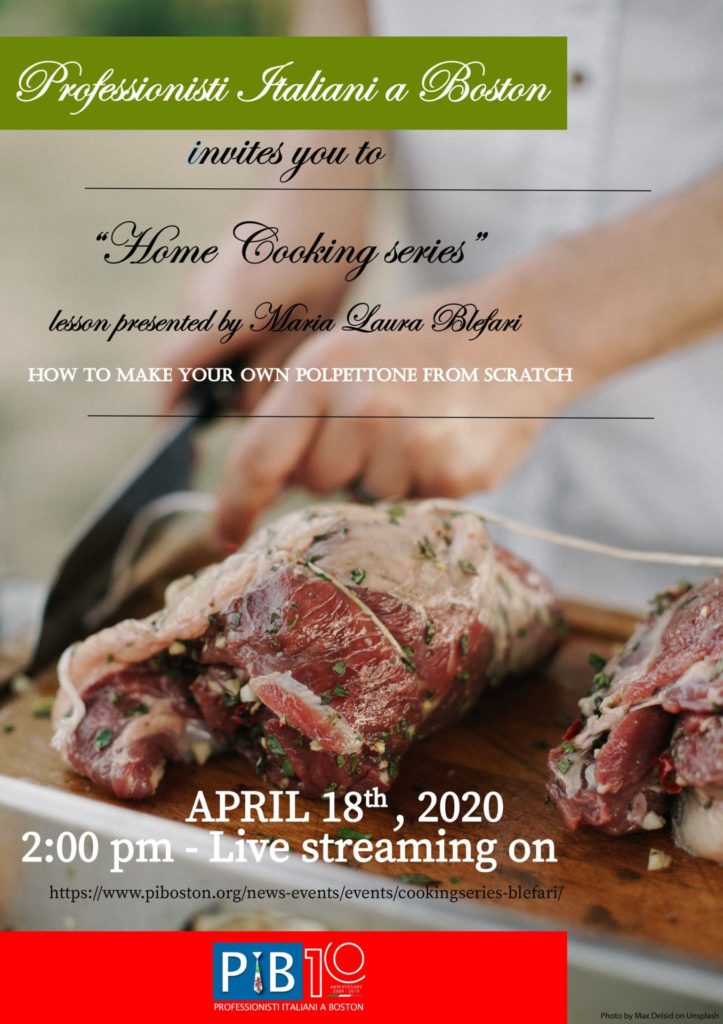 INGREDIENTS
For the Polpettone
500 grams (little over 1 pound, approximately 1.10 lbs ) of minced meat (pork is preferable, but also beef or a combination)
1 egg
salt
1 garlic
parsley
bread crumbs
2-3 slices of bread
4-5 slices of mortadella
4-5 slices of provolone
a pack of bacon
For the broccoli side dish:
300-500 grams (0.6 lbs to 1.1 lbs) of broccoli
1 garlic
oil
salt
chili pepper (if you like it a little spicy)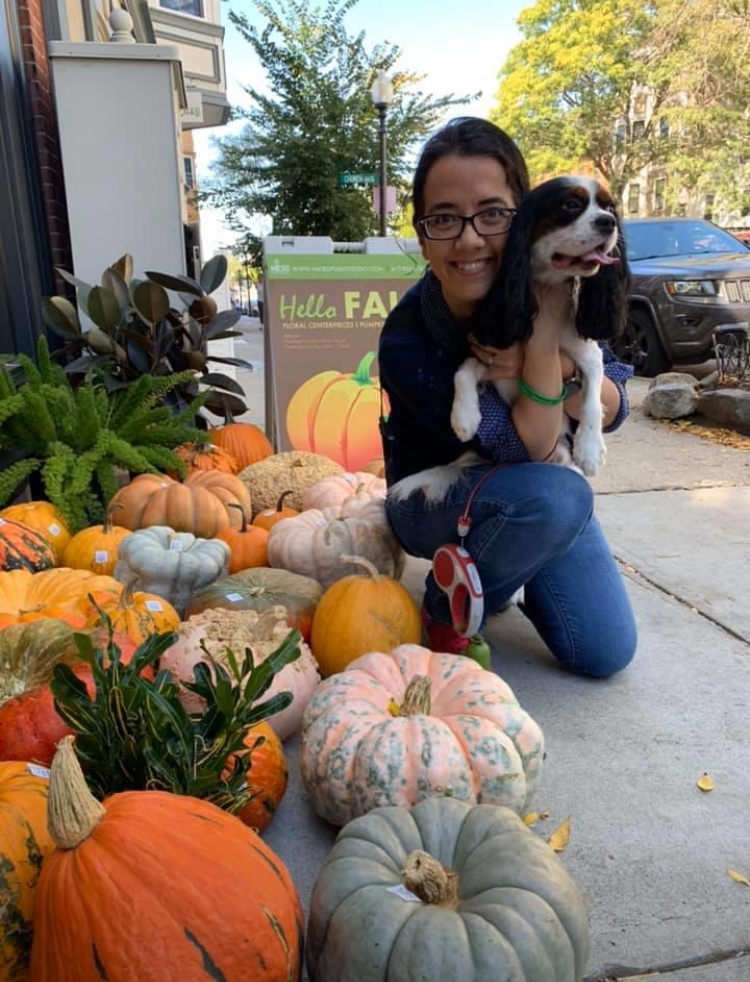 Today's chef bio: Calabrian of origin and professional biomedical engineer. I have been in Boston since 2016 after studying and working in many cities in Italy and Europe. Cooking is in my DNA, I always do it for my family and friends because it's fun and relaxes me.
How to live-stream this event: you won't have to leave the comfort of your home, just log in on this event page at 2:00 PM (a video player will become visible) or on the PIB Facebook page to live stream the class. Please remember to refresh your page if you log in at exactly 2pm or a bit earlier, the video player may take a moment to appear.
---
PIB and its Chefs friends invite our generous community members to make a contribution to the Croce Rossa Italiana, now on the frontline of the fight against Coronavirus.Find out more by clicking the logo below or copy and pasting the following URL in your browser: Donazioni.cri.it/donazioni/dona-per-emergenza-coronavirus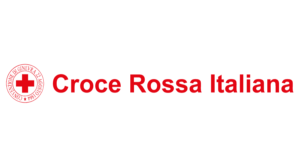 If you would rather donate to the Protezione Civile – the organization that is coordinating Italy's response to the health crisis – you can do so using the coordinates you will find by clicking the below logo, or by copying and pasting this URL in your browser:
http://www.protezionecivile.gov.it/media-comunicazione/news/dettaglio/-/asset_publisher/default/content/emergenza-coronavirus-attivato-il-conto-corrente-per-le-donazioni

---