Autism: Towards a Future of Social Understanding - Nov 2nd
---
When:
November 2, 2018 @ 2:45 pm
2018-11-02T14:45:00-04:00
2018-11-02T15:00:00-04:00
Where:
Dante Alighieri Society of Massachusetts
41 Hampshire St
Cambridge, MA 02139
USA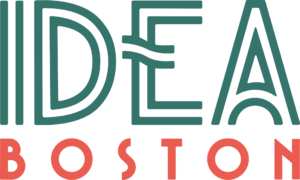 Professionisti Italiani a Boston and I AM Books, on the occasion of Italian-inspired Festival IDEA Boston, are proud to present:
Autism: Towards a Future of Social understanding
Michela Fagiolini, Associate Professor of Neurology at Boston Children's Hospital, and Marina Viola, acclaimed blogger, Italian Magazine Linus contributor and author of The Story of My Perfect Child, the story of her son Luca who has autism, will discuss this condition and its many manifestations, analyzing and debunking the myths surrounding it.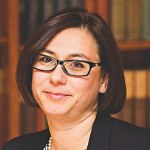 Michela Fagiolini is Associate Professor of Neurology at Boston Children's Hospital, Harvard Medical School. She received her M.S. in Biological Sciences from University of Pisa, Italy and her Ph.D. in Neurobiology from Scuola Normale Superiore, Italy. After completing a postdoctoral fellowship in Physiology at the University of California, San Francisco, she joined the Laboratory for Neuronal Circuit Development at the Brain Science Institute in Japan. Her research focuses in understanding experience-dependent brain development in neurotypical and autism spectrum disorders in animal models and human subjects. The work aims at designing new strategies to restore proper brain function. ​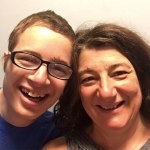 Marina Viola has lived in the United States since she decided to move in with her boyfriend Dan in 1991. Although she currently resides in Cambridge, Massachusetts, their first house was in New Jersey, where she earned a degree in Graphic Arts. She has 3 kids, 1 dog and a mean cat.
Marina Viola hates eggs because they smell bad, but she would gladly sell all 3 of her kids for a maron glacé. She has a BA in Sociology from Brooklyn College, in New York City. For several years Marina has published a popular blog which she uses to narrate moments from her daily life. She was a weekly contributor to the newspaper Lettera43, providing an irreverent look at life in the United States. Marina has a regular column in the legendary Italian magazine Linus, the online magazine Cultweelk, and she contributes to and helps edit the satirical website Prugna, and pens weekly articles for journalist Gianluca Nicoletti's website on Autism – pernoiautistici.com.
In June of 2013 Feltrinelli published her first memoir, My Father Was also Beppe Viola, Her second book, The Story of My Perfect Child, was published by Rizzoli in 2014, and tells the story of her son Luca who has autism. Both books spent time on national bestseller lists. Her third book about her American experience will come out in 2019. She is currently working on a book about kids and sexuality that will be published by Sonzogno in 2019.
Find out more about the panel at the official event page.
When: November 2nd at 2:45 pm.
Where: Dante Alighieri Society of Massachusetts, 41 Hampshire St, Cambridge, MA 02139, USA
Tickets: You can purchase tickets here.
---