75 minutes of Anukalana Yoga with Gino Morelli - a live, online only event - Jun 12th
---
When:
June 12, 2020 @ 6:00 pm
2020-06-12T18:00:00-04:00
2020-06-12T18:15:00-04:00
Home therapy – stay home and be active
During this difficult time, Professionisti Italiani a Boston wants to offer a few hours of relaxation to everyone who is at home.
Please join
Gino Morelli
for a 75-minute Anukalana yoga practice live from the Professionisti Italiani in Boston webpage and, concurrently, from the Facebook PIB group
page
.
All you need is your yoga mat! If you use blocks, blanket or cushion for your practice have them handy just in case.
You won't have to leave the comfort of your home, just log in on this event page at 6:00 PM (a video player will become visible) or on the PIB Facebook page to live stream the practice.

Please remember to refresh your page if you log in at exactly 6pm or a bit earlier, the video player may take a moment to appear.
---
PIB and Gino Morelli invite our generous community members to make a contribution to the Croce Rossa Italiana, now on the frontline of the fight against Coronavirus.Find out more by clicking the logo below or copy and pasting the following URL in your browser: Donazioni.cri.it/donazioni/dona-per-emergenza-coronavirus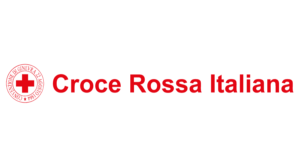 If you would rather donate to the Protezione Civile – the organization that is coordinating Italy's response to the health crisis – you can do so using the coordinates you will find by clicking the below logo, or by copying and pasting this URL in your browser:
http://www.protezionecivile.gov.it/media-comunicazione/news/dettaglio/-/asset_publisher/default/content/emergenza-coronavirus-attivato-il-conto-corrente-per-le-donazioni

---