Gyrokinesis Lessons, with Instructor Deborah Saparoff - Apr 28th
---
When:
April 28, 2020 @ 6:00 pm
2020-04-28T18:00:00-04:00
2020-04-28T18:15:00-04:00
Home therapy – stay home and be active
During this difficult time, Professionisti Italiani a Boston wants to offer a few hours of exercise and fun to everyone who is at home.
Please join Instructor
Deborah Saparoff
for a live from the Professionisti Italiani in Boston webpage and, concurrently, from the Facebook PIB group
page
.
All you need is a chair or a sitting stool – a mat is optional.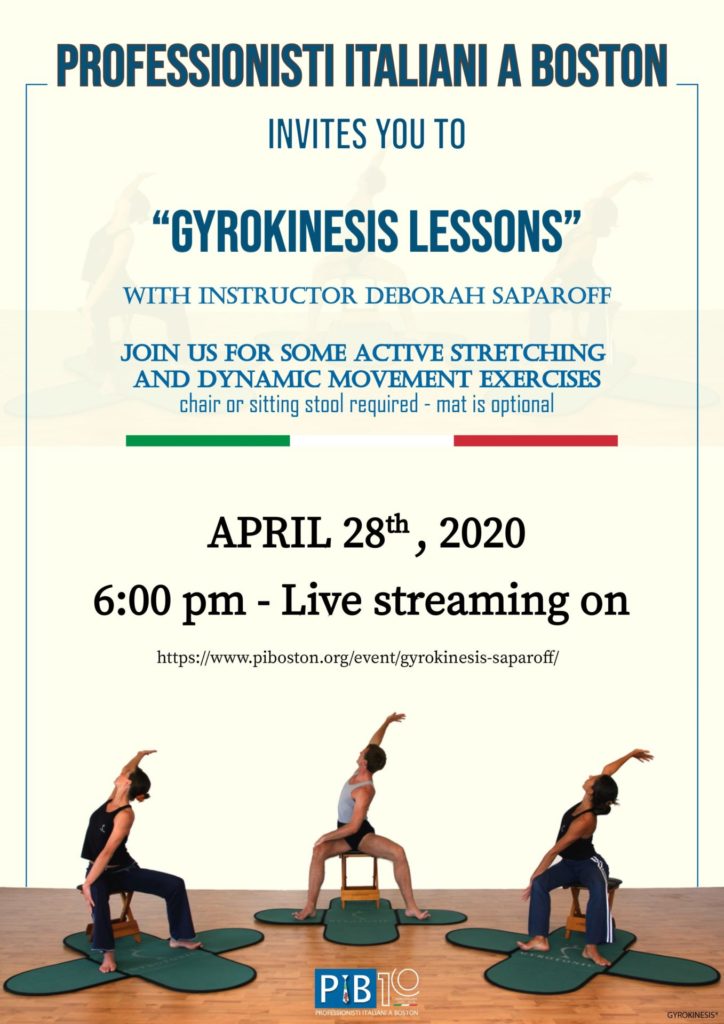 How to live-stream this event: you won't have to leave the comfort of your home, just log in on this event page at 6:00 PM (a video player will become visible) or on the PIB Facebook page to live stream the class. Please remember to refresh your page if you log in at exactly 6pm or a bit earlier, the video player may take a moment to appear.
This event won't be available for video re-play once it is concluded so please make sure to watch the live video at the scheduled time!
*We sincerely apologize for how this event was initially scheduled for April 21st, technical reasons prevented it from taking place
---
PIB and Instructor Deborah Saparoff invite our generous community members to make a contribution to the Croce Rossa Italiana, now on the frontline of the fight against Coronavirus.Find out more by clicking the logo below or copy and pasting the following URL in your browser: Donazioni.cri.it/donazioni/dona-per-emergenza-coronavirus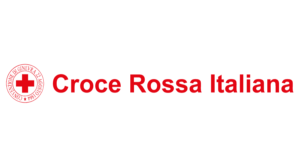 If you would rather donate to the Protezione Civile – the organization that is coordinating Italy's response to the health crisis – you can do so using the coordinates you will find by clicking the below logo, or by copying and pasting this URL in your browser:
http://www.protezionecivile.gov.it/media-comunicazione/news/dettaglio/-/asset_publisher/default/content/emergenza-coronavirus-attivato-il-conto-corrente-per-le-donazioni

---