Home Cooking Series, a Lesson Presented by Viola Buitoni - Apr 11th
---
When:
April 11, 2020 @ 2:00 pm
2020-04-11T14:00:00-04:00
2020-04-11T14:15:00-04:00
Welcome to #StayHomeAndCookItalian with Viola Buitoni
Thank you for supporting my work. Today's live lesson will focus on side dishes for the Easter
table. We will be making Carciofi ripieni in teglia and Piselli al prosciutto.
You can watch me or cook along with me. Should you wish to cook, please find at the bottom of this page a list of
ingredients and equipment and a some prepping steps to do in advance. In the pdf attachment you will also find the recipes
for you to follow and take notes.
If you have any questions, you can email me at [email protected] or find me on Instagram @violabuitoni
Curious about what else I do? violabuitoni.com
A presto!
Viola
How to live-stream this event: you won't have to leave the comfort of your home, just log in on this event page at 2:00 PM (a video player will become visible) or on the PIB Facebook page to live stream the class. Please remember to refresh your page if you log in at exactly 2pm or a bit earlier, the video player may take a moment to appear.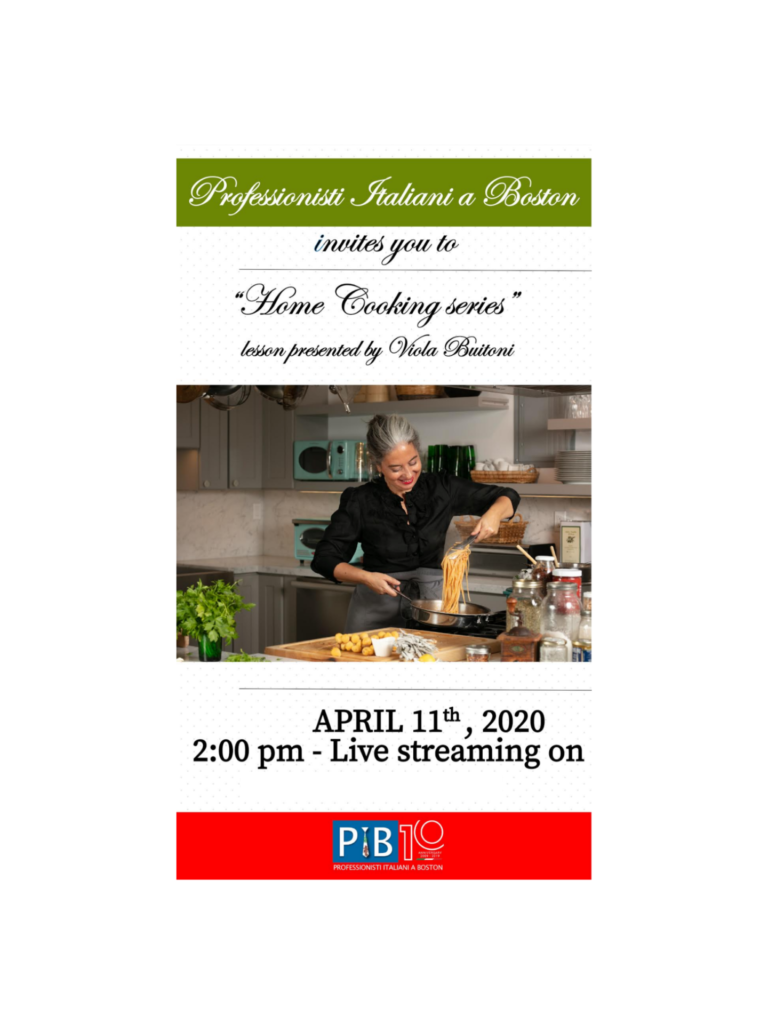 INGREDIENTS
1. 8 medium artichokes (preferably without thorns)
2. 1/2 cup clean parsley
3. 1/2 cup fresh marjoram leaves
4. 2 green garlic stems (or 1 garlic clove)
5. 2 lemons
6. 1/4 cup breadcrumbs
7. 2 tablespoons of grated pecorino
8. 2 pounds unshelled peas
9. 1 spring onion
10. 3 sprigs marjoram
11. 2 slices prosciutto
12. 1/2 cup dry white wine
13. extra virgin olive oil
14. salt and pepper
EQUIPMENT
cutting board
chef's knife and paring knife
bowls
skillet with lid
sauté pan with high sides or shallow sauce pot
PREPPING
measure all ingredients grouping 1-7 and 8-12 with oil, salt and pepper in the middle*
fill a bowl with water, squeeze a lemon in it and drop the two halves in the water
shell the peas
*keep the prosciutto in the refrigerator so it is easier to mince
Don't forget to follow Viola Buitoni's official Facebook page!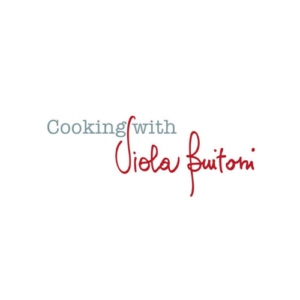 ---
Here's a selection of clips taken from Viola Buitoni's live classes:
---
For your convenience, the PDF here attached contains both the side dishes recipes and ingredients:
---